Atomation is making headlines.
Make sure you're up to date!
IoT Breakthrough, a leading market intelligence organization that recognizes the top companies, technologies and products in the global Internet-of-Things (IoT) market today, today announced the winners of the organization's 6th annual awards program, naming Atomation the Emerging Company of the Year for the Enterprise Market. Read the release!
IoT Innovators has announced the winners of the annual IoT Innovators awards. Atomation was selected as the Bronze Award Winner in the IoT Hardware – Commercial and Industrial category. Read the release here!
Summit SmartFarms (SSF), a leading provider of human capital and technology integration solutions for protein production in the agriculture industry and Atomation, an Internet of Things (IoT), edge computing, and advanced sensor technology company, announced a new multi-year partnership to serve the agricultural industry with smart technology solutions.
Second Sight Systems & Atomation are tuning in to the frequency of Telecom Towers. Not the traditional AM/FM bands, but the characteristic frequency of the structure itself. Utilizing Atomation's AT-U 1.0c Atoms, Second Sight is able to provide customers, vibration, temperature, impact, position, and tilt data for towers located across North America. The Atoms are rapidly deployable, self-contained sensor arrays equipped with on-board 4GLTE & BLE radios enabling both local and cloud-based data acquisition management.
Internet of Things in Tel Aviv, Top 20 Startups
Atomation is honored to be included as a top IoT startup in the utilities and energy category as Equal Ocean takes a glance at the private equity investment landscape in the Startup Nation's greatest technology hub, Tel Aviv.
Mergermarket interviews Atomation's Cofounder Guy Weitzman
Mergermarket article featuring an interview at DISTRIBUTECH with Atomation's Co-founder and CPO, Guy Weitzman, discussing future investments. Note: viewers must be Acuris customers to read this article.
Atomation Recognized by 451 Research as a '451 Firestarter'
Atomation announced it has received a 451 Firestarter award from leading technology research and advisory firm 451 Research, recognizing the company's innovative contribution within the technology industry.
Flexible Monitoring: IoT Solves Communication Challenges for Utilities
Atomation has developed a platform for utility companies to remotely monitor stability and structural integrity for wooden poles, giving companies powerful data before the costly situation of a pole falling.
Smart manufacturing: IIoT analytics and predictive maintenance
By using data collected via IoT platforms, manufacturers can prevent potential plant shutdowns, increase efficiency, and proactively repair plant equipment. The potential gains are huge!
How Globalization is Affecting Entrepreneurs
Guy Weitzman gives his insights on the effects of globalization for entrepreneurs and his advice on how to succeed in the global environment.
IoT Brings Cutting-Edge Tech to Legacy Equipment
Atomation's IoT platform gives manufacturing companies the ability to be on the cutting edge of tech trends and connect equipment to the cloud, without having to hire a team of tech experts, build a system from the ground up or invest in costly new equipment.
Atomation CEO Details 'Hidden Agenda' for St. Louis as a Startup Adds Investor, Advisor
Guy Weitzman speaks with the St. Louis Business Journal about Atomation's first year of growth and experiences in St. Louis after moving its headquarters from Tel Aviv.
IoT Brings Big Data Insights to Manufacturers
With IoT, big data and previously unavailable information is accessible with the touch of a button, allowing manufacturers to take greater control over their companies' process, cut costs and increase efficiencies. The manufacturing sector is expected to spend more on IoT than any other industry in 2018 alone – $189 billion.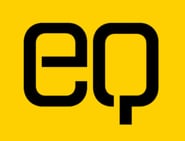 IoT in Agriculture Makes Heartland Tech Really Sexy
Guy Weitzman weighs in on how the tech revolution is present in all industries, including the seemingly less glamorous agriculture industry. Atomation's IoT platform can connect legacy equipment to the cloud, allowing farmers to keep their equipment up to date at a reasonable cost.
The Power of Predictive Maintenance: Improving Operations with Internet of Things
Utility poles are the literal backbone of the electric utility industry, and Atomation's IoT platform can provide real-time data to help utility companies ensure that these poles remain stable and their structural integrity is intact.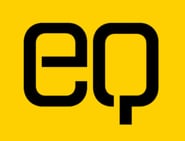 Meet Me in St. Louis: Maintaining Team Cohesion Between The Midwest and The Middle East
Guy Weitzman explains his strategy for managing a successful team across continents. With Atomation's headquarters in St. Louis and its R&D in Tel Aviv, it is extremely important for his team to foster global communication and work together as a cohesive unit.
How the Internet of Things May Help Power the Future
Atomation's IoT platform can measure irregular movement on utility poles. Access to this data in real-time allows utility companies to increase their predictive maintenance ability, while decreasing the chance for injury among inspection crews – ultimately saving time and money.
Creating Change
Guy Weitzman is featured as an innovator and entrepreneurial champion for St. Louis.
Case Study: Bringing Valves to Life with IoT
Israeli Tech Entrepreneur Moves to St. Louis with Big Ambitions.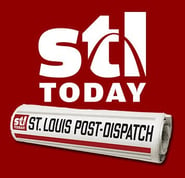 Israeli Tech Entrepreneur Moves to St. Louis with Big Ambitions
Guy Weitzman is featured as a mover and shaker in St. Louis' entrepreneurial scene after moving Atomation from Tel Aviv to St. Louis in late 2017.
In Illinois, the Humble Utility Pole Meets the Smart Grid
Ameren is testing utility pole sensors that could alert it to maintenance issues and maybe someday play a bigger role in managing the electric grid.